We speak languages
Le invitamos a visitar nuestra página  web en inglés  
We invite you to visit our web page in english
If you come on vacations or if you remain some time in Madrid, we will make a free estimate without any commitment.
If you prefer to request an estimate from your country, you can send us via email a scanned xray digital panoramic. Use the following email addres: cdental.verita@gmail.com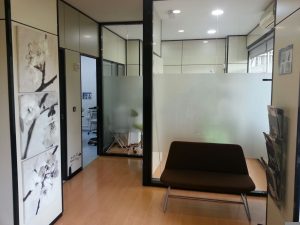 MADRID CITY
Madrid will surprise you with its intense, enveloping blue sky. With a dry climate and little rainfall, the city has hot summers and cold winters. No matter what time of the year you choose to come, you're very likely to see with your own eyes the deep blue sky Velázquez loved to paint.
Madrid has an extensive, modern public transport system, with trains, buses and other means of transport that are wheelchair accessible.
FUENLABRADA CITY
Clínica Dental San Telmo is located in Fuenlabrada, a city in the south of the Community of Madrid which is only 20 minutes away of Madrid centre. Fuenlabrada has a population of 198.000 people and it is predicted a continue raise in this number during the upcoming years. Fuenlabrada has a wide variety of services, including excellent means of public transport, modern and affordable accomodation, parks, nice cafés, a shopping centre and a cinema. It is also provided with high quality health services like health centers and hospitals.