Braces: How to take care of them?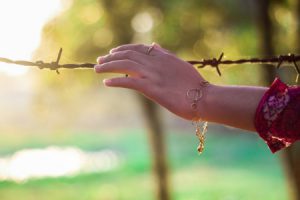 Braces help fix teeth that are crooked, too close together or too far apart, as well as help solve under- or overbites. Braces require a specific and constant care. When you take good care of your braces they are more effective, the treatment goes well and you will have them taken off quicker.
Here there are some recommendations to follow for patients with braces:
Brushing and Flossing with braces
Experts recommend to use a toothbrush with soft head and a toothpaste that contains fluoride. It is also advisable to brush your teeth after every meal since food can easily get stuck in your braces, building up the plaque.
When it comes to the use of floss, it is also recommended to do it after every meal in order to get rid of the food particles that could appear between your teeth, in the wiring of your braces and on the brackets. It is important to be gentle with the floss. Too much pressure when flossing could damage your teeth.
What type of food should be avoided?
It is better to skip any sticky, chewy or hard foods. Sticky food such as caramels or chewing gum; crunchy foods such as popcorn or hard food like peanuts.
Protecting your braces
If you practice a sport or any sort of activity that could potentially damage your mouth and as a consequence your braces, you should wear a mouth guard to protect your teeth. For the best fit, invest in one that is custom made by your dentist.
Even when you take the best care of your mouth and your braces, some problems could still appear. If you notice a bracket or a wire comes loose, the wire is broken, or a band, a bracket or a spacer falls off, you should see your orthodontist right away to have any problem fixed.
Having braces implies to pay some more attention to your oral hygiene and be more careful. However, in long term it is an investment that is worth it.

Ortodoncia con brackets: cuidados
Los tratamientos de ortodoncia sirven para corregir los dientes que están mal posicionados, demasiado juntos o muy separados o para resolver cualquier problema relacionado con la mordida. Los brackets requieren de un cuidado determinado y constante. Cuando se cuida bien de los brackets, el tratamiento es más efectivo, funciona mejor y es más probable que se quiten antes.
A continuación le proporcionamos una serie de pautas que le servirán a la hora de cuidar mejor de su ortodoncia:
Cepillado y uso del hilo dental
Los expertos recomiendan utilizar un cepillo dental con la cabeza blanda y una pasta de dientes que contenga flúor. También, es aconsejable cepillarse los dientes después de cada comida ya que los restos pueden quedarse fácilmente pegados a los brackets. El uso del hilo dental es aconsejable; ahora bien, es importante pasar el hilo dental con delicadeza entre los huecos de los dientes y la ortodoncia. Un uso muy fuerte podría ser contraproducente y dañar los dientes.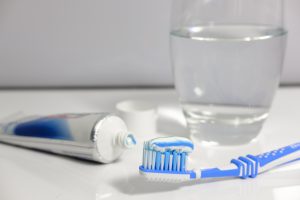 ¿Qué tipo de comida se debe evitar?
Es recomendable no tomar alimentos que sean pegajosos, crujientes o demasiado duros. Alimentos pegajosos pueden ser determinados caramelos o los chicles; alimentos crujientes como las palomitas o alimentos duros como los frutos secos.
Proteger la ortodoncia
Si practica un deporte o hace cualquier otro tipo de actividad que pueda provocar un daño en su boca o en la ortodoncia, es aconsejable utilizar un protector bucodental. Para un mejor ajuste del protector a su boca, puede consultar el hacer uno a medida con su dentista.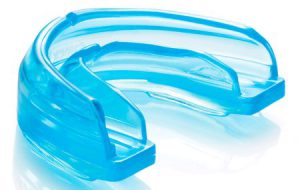 No obstante, es importante destacar que incluso cuando se tienen los mejores cuidados durante el tratamiento de ortodoncia, aún existe la posibilidad de que pueda surgir algún problema como el desajuste o la caída de uno o varios brackets. En tal caso, es muy importante que pida una cita con su ortodoncista cuanto antes para resolver el problema.
Llevar brackets implica prestar más atención a la higiene bucal y ser más cuidadoso. Sin embargo, a largo plazo verá que la inversión de tiempo en estos cuidados merece la pena.